← Go Back
April 11, 2020 • 7 min read • Home
Zero Waste activities to do while at home
Zero waste activities for free/cheaper stuff to do while you're social distancing at home.
Alright my friends, let's save some lives by social distancing ourselves from one another for a little bit.
I wanted to provide a list of stuff you will most likely be able to do at home, without needing to go out and buy special equipment (those stores are closed).
Upcycling projects
This is the perfect time to deal with that old bedsheet you've been hoarding to do something with (ok, I might be speaking to myself here).
You can turn turn old t shirts into hankies, produce bags, makeup wipes, and family cloth (great durign this stupid TP sortage).
Or if you have a bunch of glass jars around from stocking up on peanut butter or pickles, here are 13 ideas for how to upcycle them!
Get creative in the kitchen
Try to make tortillas (these only require 4 ingredients!), bread, noodles, sugar cookies, apple crisp, and anything else delicious you've been wanting to try making.
Leverage your online library
The library holds so many online entertainment venues. Check out ebooks, audio books, or even free movie streaming services (via a service called Kanopy)!
Check out my list of some of my favorite Zero Waste books by getting access to my free content library.
Have a Pizza and Game night
Make a pizza dough from scratch, add on any cheese and veggies you have and pop in the oven. Then pull out a board or card game and have fun!
Great an edible garden from scraps
Did you know you can regrow a variety of plants from veggies you bought from the grocery store?
Keep about 2 inches of the ends of spring onions and place in water- they'll grow like weeds! The celerey ends can be placed in ashallow dish od water to grow roots and afte 1 week, trenapslant it into soil for it to keep growing.
Check out this article for 12 veggies you can grow from scraps.
Get your body moving
There are a bunch of free workout and yoga series online like Yoga with Adriene, Blogilates, or Sweaty Betty.
Color
Remember when that was a big thing like a year ago?
Propagate your plants
Spend some time with some nature indoors. If you have some plants, see if you can water propagate them and spread around the plant love across your space.
start a blog
Single handedly this was the best decision I made a year or so ago when I was bored and lonely.
I started my blog for about $3 a month and have made amazing connections through it! And an even bigger bonus is that I've made that investment over by $1,000s. If you want to learn how much I've made and how you can start one like me, check out this post.
binge shows/movies
You don't always need to be doing something productive, especially during a pandemic. Lean into enjoying being a sloth and watch that series you've been putting off.
If you need some sustainability documentaries, these are my 18 recommendations.
Take a virtual dive of our coral reefs
Monterey Bay National Marine Sanctuary has a dozen different virtual dives our coral reefs! Check it out here.

Skype family and friends
Just because we can't be together physically doesn't mean we can't be together virtually!
Learn a New skill
I've been hearing about Skillshare for ages, but never used them. Maybe this is the opportunity for me to learn SQL….. They also seem to have other topics like graphic design, editing, web development, etc.
I might also youtube how to use a sewing machine because I have zero clue how to use mine.
Other online learning platforms:
Pamper yourself
Make a body scrub with sugar and oil, take a hot bath, lotion up afterwards and throw on a face mask. You deserve it.
I'm personally a sucker for an oil hair mask (to be washed out later with Plaine Product's shampoo and conditioner), a clay face mask followed by a raw honey face mask, and then a thick coating of body butter.
Related Posts:

The BEST Zero Waste Shampoo and Conditioner

The Leaf Shave Razor: Easy, Sustainable, Smooth Shaving

Create a Relaxing Bedroom Oasis to Promote a Better Sleep Cycle
Get First Aid Certified
You can take online First Aid Training classes!
Learn a new language
Or if you're like me, brush up on your high school Spanish that has gotten very rusty. Use Duolingo (free) and watch a foreign film/series in that language.
(If you're trying to learn Spanish, I HIGHLY recommend watching La Casa De Papel (Money Heist)).
Get Flexible
I have zero excuse to not be stretching now everynight to slowly reach my highschool dream of doing the splits.
Stretching your muscles is also really great for this time you're most likely not moving as much as normal.
Podcasts, podcasts, podcasts
Free, easily available, and there are a bunch of different topics out there. Spotify is my go-to for listening to podcasts.
Deep clean
Ok I know this one isn't as fun but when was the last time you cleaned behind your toilet and scrubbed your oven? Blast some tunes and get your Spring Cleaning done early.
Plant a Bee friendly garden
Bees are CRITICAl for pollinating about one-sixth of the flowering plant species worldwide and approximately 400 different agricultural types of plant.
"According to the United States Department of Agriculture (USDA), bees of all sorts pollinate approximately 75 percent of the fruits, nuts and vegetables grown in the United States, and one out of every four bites of food people take is courtesy of bee pollination. In sum, bee pollination is responsible for more than $15 billion in increased crop value each year." - USGS
So bees are super important. But a lot of the pesticides we use kill bees.
If you have the space to plant a few plants, consdier planting crops that bees love to keep them alive, healthy, and thriving.
This blog post details 25 crops you can plant for a bee friendly garden.
Zoos: Live Cams
San Deigo Zoo has live cams of pandas, giraffes, tigers (for all you Tiger King fans), butterflies, polar bears, and more!
The Smithsonian has live cams of mole rats, lions, elephants, and pandas.
And if you have kids, they've made educational packets (k-5 recommended).
Take a Buzzfeed Quiz
I'm not proud of it, but these are so addicting even though I'm rolling my eyes the entire time.
Explore the world (and space) with google earth
Google Earth makes it easy to explore the far reaches of the world, while sitting at home in your PJs.
You can explore the International Space Station, colorful communities around the world, or the best architecture in the world (like the Sagrada Familia in Spain).
Use the "I'm feeling lucky" option to be virtually whisked off to a new location.
I was having fun and randomly clicking around and ended up in a mattress store in Punjab, India!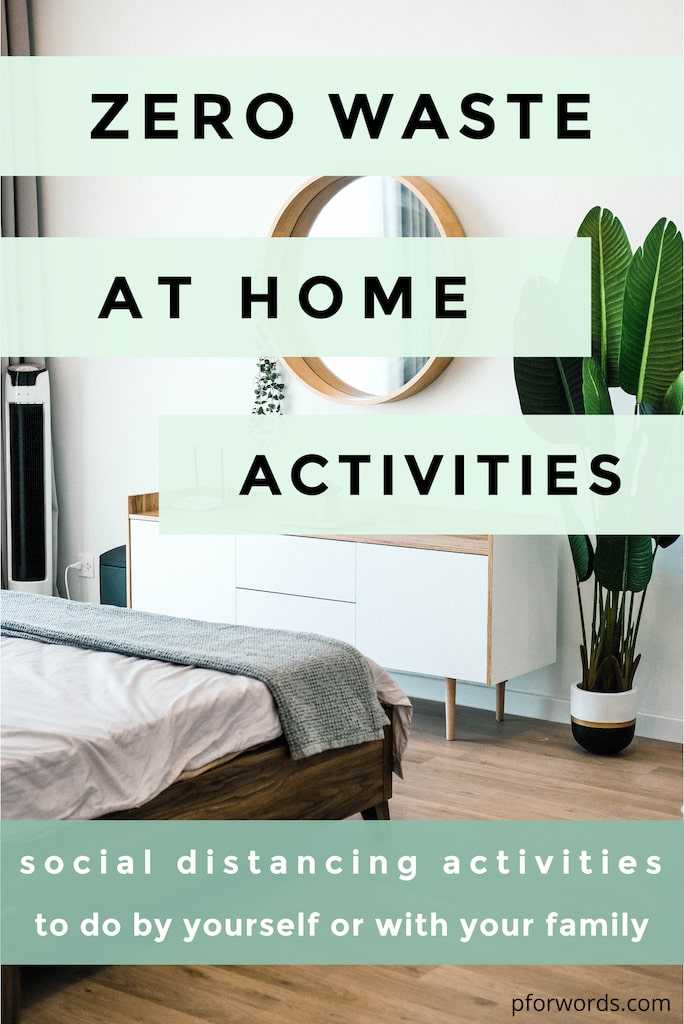 ---
You make also like
Hi, I'm Taylor
Amateur adult. Zero waste zealot. Personal finance fiend. Spicy food supporter. I'm an mid 20's gal living in Denver, Colorado. My love of the outdoors has cultivated my zero waste lifestyle, which inadvertently fueled my passion for personal finance. Cheers to everyone interested in lessening their footprint while growing their wallet!
---
resources:
---