← Go Back
January 23, 2020 • 5 min read • Lifestyle, Shopping
Zero Waste Liquid Shampoo and Conditioner by Plaine Products
Plaine Product's zero waste shampoo and conditioner were two of the first swaps I made in my bathroom in efforts to be more sustainable. I found them and have been using them for the past 3 years and I have never looked back.
They offer refillable, gentle (yet effective) hair and body products in returnable, aluminum bottles (more on their process later).
I often hear that people struggle with bar shampoos and conditioners. I've also had issues with them before too as shampoo bars tend to leave my hair stringy, but the conditioner bar leaves it greasy and heavy.
So I'm so pumped to have found Plaine Products because in addition to having a zero waste returnable process, their products are toxin-free, palm oil-free, vegan, cruelty-free, and safe for our waterways. Amazing!!
Also, I've got a 20% coupon code for you if you want to try, so scroll to the bottom for my review and code :)
PS, they have two scents, Citrus Lavendar and Rosemary Mint Vanilla.
I have tried both, love both, and switch up my scents ever time I order.
How their online return process works:
Their process is a great example of promoting the circular economy.
Essentially, they send you your products in aluminum containers in a cardboard box (no unnecessary plastic here). When you get low on it, order a refill (or subscribe for automatic refills). They'll send you your products again in a cardboard box, but this time, it'll include a pre-paid shipping label. So when you're done with your first bottle, you'll place it that box, slap on the shipping label, and return it to them.
Then they'll wash out the bottles and reuse them, making these the perfect zero waste shampoo and conditioner options (if you don't want to use bars).
Check out this video which explains their process perfectly.
Plaine Product's Packaging
I know I kind of dove into this before, but I wanted to emphasize how awesome their packaging really is.
All products come in an aluminum container, which is 100% recyclable.
But even though the bottles are recyclable, Plaine Products chooses to clean and reuse them over and over again. Because while recycling is an ok option, it still takes a lot of energy to do so, so reusing is the best eco-option.
(That also means that you might get some bottle with a couple of dents, but I love that because it proves that they actually are promoting the circular economy and doing what they said they'd do. It adds to the charm!)
First-time buyers will get a plastic pump to dispense the product. But after, you'll reuse that plastic pump.
Products are shipped in a cardboard box without plastic fluff.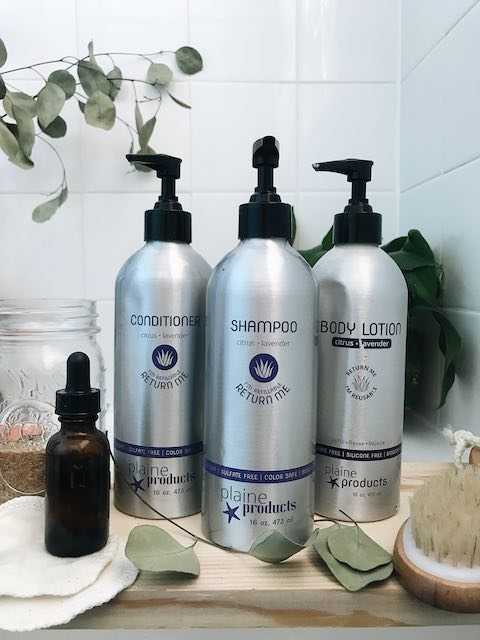 My three loves: Plain Product's shampoo, conditioner, and body lotion (a recent addition).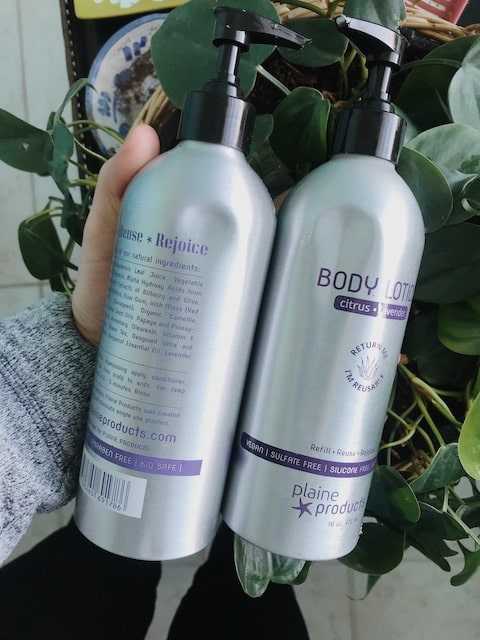 Plaine Products reuse their containers! Which means that you might get some dented cans (which I personally love).
My Plaine Products Review
I wouldn't have kept using these for the past 2 years if I didn't love them.
Both the shampoo and conditioner are made of the finest, natural ingredients. The shampoo does a great job of cleansing my hair without stripping any good oils, and the conditioner makes my hair feel so soft without being greasy.
The new product though that I've been trying for the past couple of weeks is their body lotion. Normally, I make whipped body butter. But sometimes, I find that that's too heavy for day time use and only want to use it before I head to bed.
Plaine Product's body lotion is super moisturizing and absorbs into the skin within a couple of minutes. It also doesn't leave my skin feeling oily, so I can safely throw on my work clothes after lotioning up without worrying about making my clothes greasy.
Now, let's discuss price.
Price
I'll be the first to admit that these are on the pricey side at \$25 a bottle.
But I'm able to justify the price because most of my other zero waste items save me money, allowing me to splurge on this. For example, my zero waste razor saves me a toooon of money, I don't buy tissues or paper towels anymore, etc.
So for me, this is a worthwhile spend.
I typically find that I only need to replace these once a year, so both bottles last me 6 months with 2-3 washes per week.
If you want to try but the price scares ya a little, I gotchu with a coupon code.
Coupon Code
20% Coupon Code for you!

Use this link** and add the code "Pfor20" at checkout for 20% off your order!
**This is my affiliate code, so I will get a small commission if you purchase through this link :)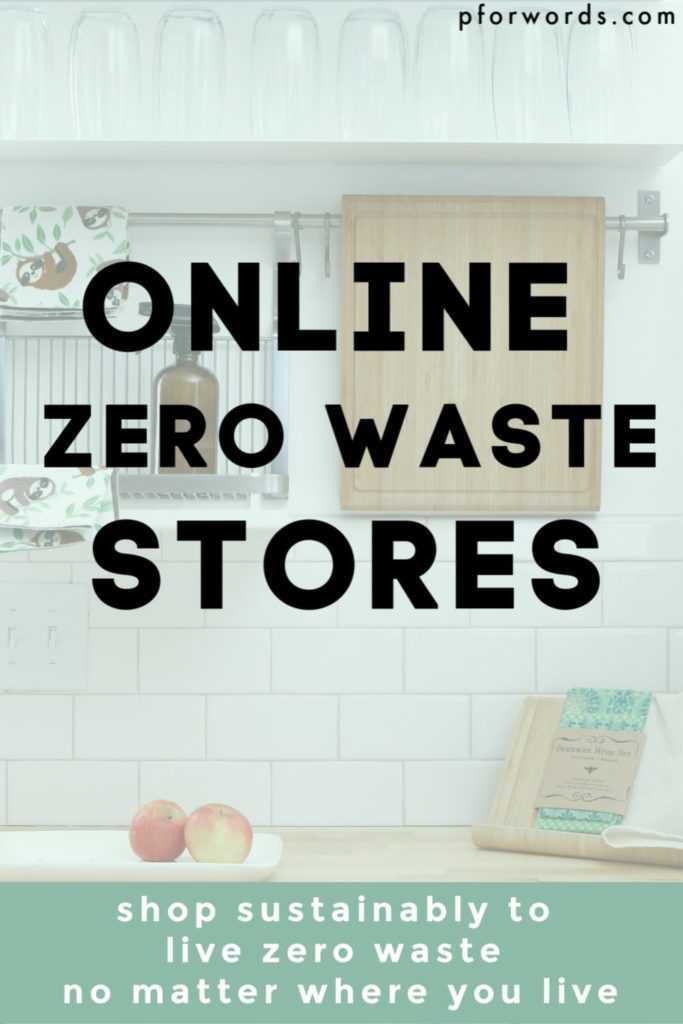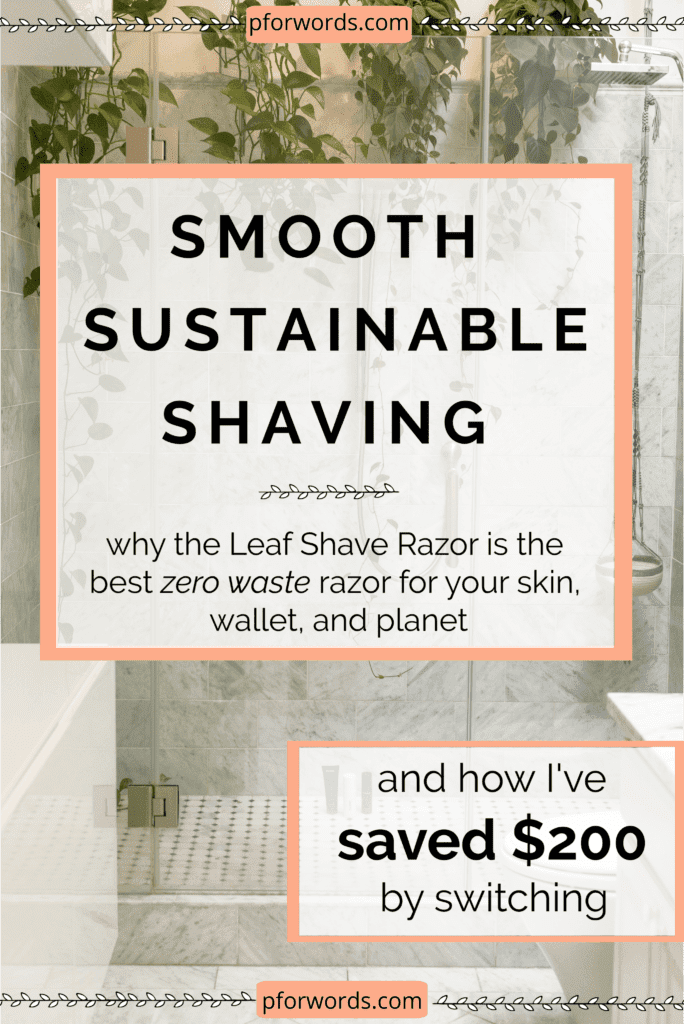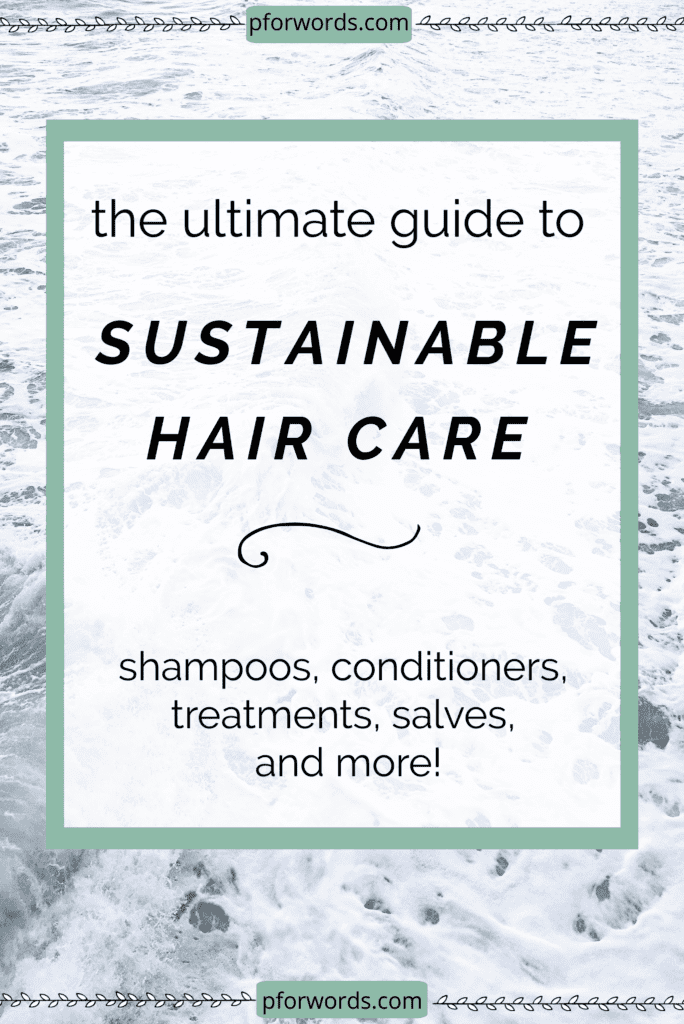 Hi, I'm Taylor
Amateur adult. Zero waste zealot. Personal finance fiend. Spicy food supporter. I'm an mid 20's gal living in Denver, Colorado. My love of the outdoors has cultivated my zero waste lifestyle, which inadvertently fueled my passion for personal finance. Cheers to everyone interested in lessening their footprint while growing their wallet!
---
resources:
---