← Go Back
March 14, 2018 • 6 min read • Lifestyle
Lazy & Low Impact Habits to Save Time and Money
I think there's a misconception in this movement that living a more sustainable lifestyle requires a crap ton of work. While I think that someone people do take it upon themselves to spend a lot of time living this way, you certainly don't. While I love having DIY days where I'll make some candles, lotion, and scrubs, some days I'm just plain ole lazy.
Putting in more effort doesn't automatically transfer to savings (as a puesdo economist, I do believe that trading skills/items have economic benefits). And not putting in effort doesn't mean that you wouldn't save money.
I hope these tips help you realize that you can live a sustainable, low impact, zero waste lifestyle while being lazy and saving money!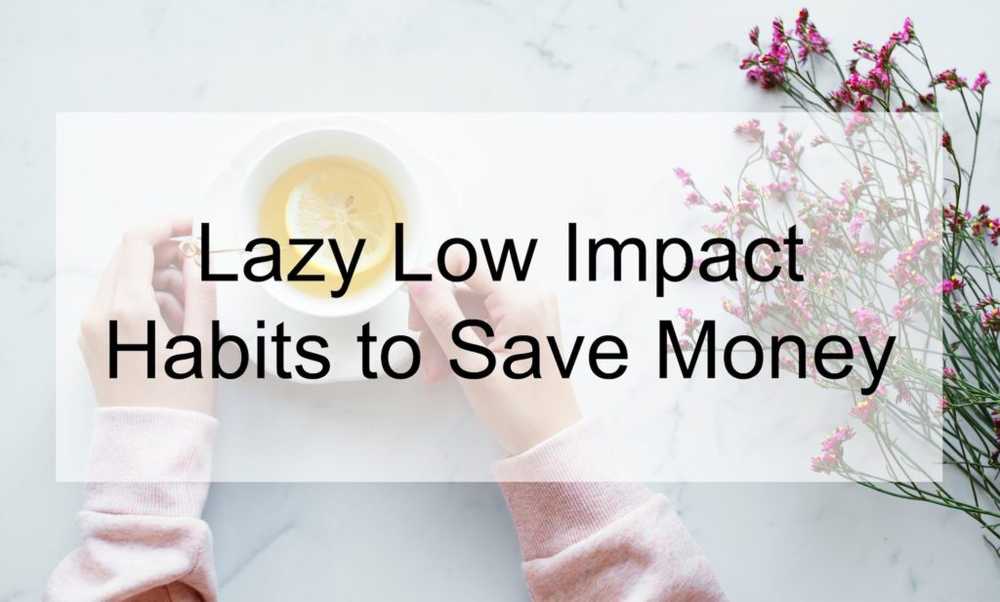 This post contains affiliate links. If you purchase a product or service with the links that I provide I may receive a small commission. There is no additional charge to you! Thank you for supporting Pforwords.com so I can continue to provide you free content each week! You guys are amazing!
Make your coffee
Save your walk to the coffee shop buy pouring hot water over coffee grounds while at home.
It takes barely any effort to brew coffee at home. Another perk of saving you time and effort of walking to your coffee shop, waiting in line to order, and then waiting for them to make it is that you can customize it to your exact liking.
Make it stronger, pour in more milk, add in just the right amount of sugar, it's really up to you.
Have people over to your house for a party
For me, it takes me like an hour to get into the city to see friends. From getting ready to taking public transport to and from the bar, I probably waste 2 hours by going out.
Save that energy and invite your friends over to your place for a night of fun!
RELATED: Simple Zero Waste Party Ideas to Save Money You Money
Have Your Shampoo and Conditioner Sent to Your Door
I am a huge advocate of Plaine Products because they make my low impact lifestyle so much easier. Every 6 months (this is the frequency I choose), they deliver my shampoo and conditioner to my doorstep.
Even better than saving me a ton of time, they help save the environment. They put and mail all their products metal bottles in a cardboard box sans plastic packaging. When you finish your products and get your new ones, you can mail your old bottles back in the box with the free return label they will include.
Viola! You're done! The amazing people at Plaine Products will take your empty bottles back, sanitize them, and pump them full of more products for someone else!
Check out more information here!
RELATED: My Low Mantience Zero Waste Hair Care Routine
Keep A Water Bottle With You
My water bottle is my best buddy. It's so much easier to have mine with me in my bag than to run around looking for a convenience store, finding a water bottle, and then waiting in line to purchase it. I personally love my Klean Kanteen because it's 100% stainless steel and double insulated which keeps my water long for hours on end.
RELATED: Simple Sustainable Swaps that will Save You Money
Cut down on food waste
Before I transitioned to this lifestyle, I was a little careless on how I cut my fruits and veggies. I definitely cut off too much from my bell peppers and threw my broccoli stalks away.
I look back and cringe on how much waste I was creating, especially because I wasn't composting then, and how much money I was throwing away.
Be more meticulous with how you cut your food. You'll have more food to eat and throw away less! (And if you can, please compost those bits and bobs you don't want to eat. Organic matter that ends up compacted in the landfills creates methane which is 24 times worse for the environment than CO2).
You can even save your veggie scraps and use them to make a veggie broth!
Have multipurpose items
Buy a few items that can serve you multiple ways! This will ensure you have to buy less stuff, and cart less of it home. If you live in a city like me, carrying a lot of items on public transport can be a total pain.
Some of my favorite multi-purpose items are:
Vinegar
I can use this in my laundry to help whiten my clothes.
It can be a salad dressing.
I'll use this to make my DIY all purpose cleaner.
Oils
For example, I love having coconut, shea butter, and cocoa butter on hand.
I can cook with coconut oil or use it as a shaving cream.
Make a DIY whipped body butter.
Moisturize your lips with a DIY chapstick.
Essential Oils
Apply with a carrier oil for a natural perfume.
Add to your DIY cleaning solution to mask the vinegar smell.
Make some great smelling candles.
---
Wrapping it up!
I hope this has shown you that there's no need to spend a ton of time to live a more sustainable lifestyle. On the contrary, there are some easy habits you can take up that don't require much effort at all, and that can save you mullah!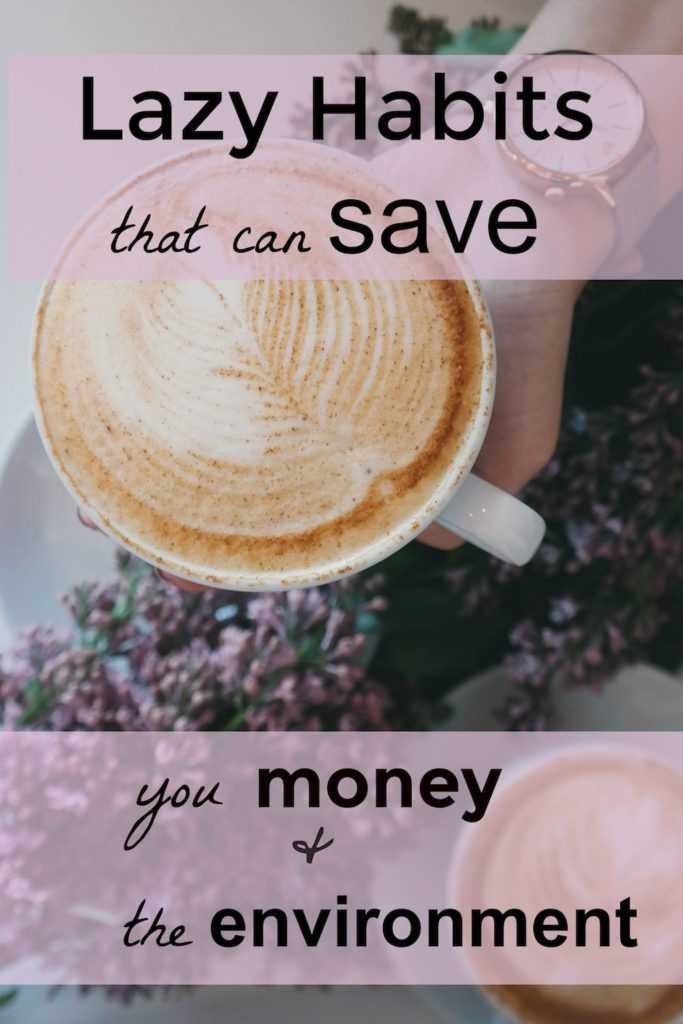 You May Also Like

Hi, I'm Taylor
Amateur adult. Zero waste zealot. Personal finance fiend. Spicy food supporter. I'm an mid 20's gal living in Denver, Colorado. My love of the outdoors has cultivated my zero waste lifestyle, which inadvertently fueled my passion for personal finance. Cheers to everyone interested in lessening their footprint while growing their wallet!
---
resources:
---