← Go Back
October 11, 2018 • 6 min read • uncategorized
A Zero Waste Halloween
Halloween is a lovely time. I love the fall with all the color of the leaves changing, the apple pies, cozy sweaters, thick socks, and many many warm baths. What I don't love? The trash that is produced during this holiday. But there's no need for that! There are plenty of ways to decorate your house, dress up, and eat festive Halloween foods without creating waste.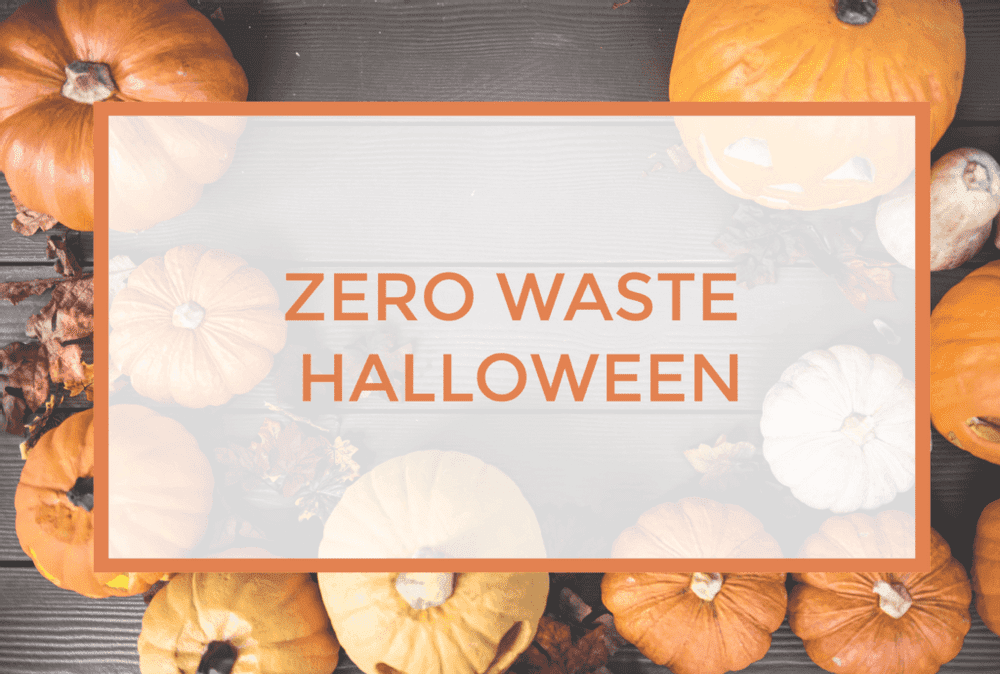 Zero Waste Decor
Make your house beautiful without the world ugly.
Hang up real wreaths:
Buy or make wreaths with real materials, like branches, acorns, leaves, etc. Not only can these be composted when you're done with them, but they also can smell wonderful. And I think they look better than the fake ones anyhow.
Use produce:
Carved pumpkins don't just have to decorate the outside of your house! Use pumpkins, squash, gourds, etc to bring some fall colors and nature into your house with you. Plus, you can easily find them at any grocery store for pretty cheap.
Make simmer pots:
Less decor related, but this makes your house smell like fall without needing to light a billion candles. In a pot of water, add apple slices, a few cinnamon stick, a few cloves, and a few orange slices. Bring to a simmer and let go for as many hours as you'd like.
Cut out paper bats:
Cut out shapes of bats from cardboard and hand them with clothespin around the inside or outside of your house.
Fashion fall garland:
Go on an adventure outside and collect beautifully colored leaves and pinecones. Then when you're home, hand up from twine and tie/use wood clothespins to hang up your treasures.
String up cobwebs:
Use twine and build yourself a web or two! This is a good tutorial to follow for more details on how to make them.
Blast tunes!
While not tangible, spooky music certainly adds to the Halloween ambiance. I know that Spotify creates themed playlists for this in case you're not into making playlists yourself like me.
Costumes
Scare the kiddos and not the wildlife.
Shop the thrift store:
Some thrift stores actually have donated costumes for kids and adults (for adults, check out Buffalo Exchange!). I'd just make sure to give it a good wash before putting it on.
But in addition to potentially put together costumes, thrift stores also offer the pieces to put together for an assemble.
Examples of costumes:
- Luke and Lorelai from Gilmore Girls. For Luke, you just need a flannel and a baseball cap. For Lorelei, try a skinny scarf,
- Fruit! Be a strawberry by buying a large pink and a slightly smaller black shirt. Cut some holes in the pink shirt and throw over the black shirt so that the holes look like black seeds. Tie a green scarf around your neck or wear a green hat and wahlaa! You're a strawberry.
And as a bonus, utilizing your thrift store is much cheaper than buying a new costume.
Rent your costume:
In addition to some local costume rental stores, there are a few online sites that allow you to rent your costume like:
But seriously, I was surprised at how many Halloween costume rental places there were in Boston when I googled. Try looking at what's available in your area.
Get crafty:
Got a cardboard package in the mail, or some toilet paper rolls lying around? Use your imagine and fashion a something together.
Quick note, please do not use glitter- it is herpes for the environment as the little plastic particles get everywhere and are never properly disposed of. If you really need glitter for your costume, check out this awesome compostable glitter!
Halloween treats:
Treat
In this day and age, most parents aren't ok with their kids receiving homemade treats or look like they've been tampered with. While that certainly limits what plastic-consciousness individuals can pass out, there's still some hope.
Foil-wrapped chocolates
Some bulk-friendly stores carry that chocolate balls wrapped in foil (and made to look like an eyeball) or offer chocolate coins. Those are a wicked good score!
Cardboard-package candies
While you might have to incur a large plastic bag, there are some companies that sell individually packaged candies in cardboard, which is far better than them being individually wrapped in plastic.
Soda
Smaller group of kiddos headed your way? Shell out a bit more cash for sodas or sparkling waters that you can hand out and also help hydrate the kiddos on their adventures.
Support ethical candy companies
Disregard the trash that might be produced and instead focus on supporting ethical candy companies. You don't need to guilt of knowing you bought candy that supports slave and child labor. Instead, look at some of these
Organic Milk Chocolate minis (plus, these come in a cardboard box)
Snacks
If you're going to a party (or just want some festive snacks for yourself), check out these no waste, spooky snacks.
Halloween Roasted Veggies
Cute themed snacks and veggies all in one?! Score! Check out the tutorial here.
Apple Mummies
Easy, sweet, and nutritious! The recipe is here.
Scary Donut Eyeballs
Not as healthy but super fun. Just bring your own container to the donut shop and have them load it up to avoid unnecessary wrapping. Recipe is here.
Carrot Witch Fingers
Another classic. Little harder to cut but easy to make (considering you really only need one ingredient: carrot). Recipe here.
__
Wrapping it up~
Scare the kiddos (lightly) without scaring the world with trash! I hope some of these tips and tricks come in handy, and if they do, let me know below :)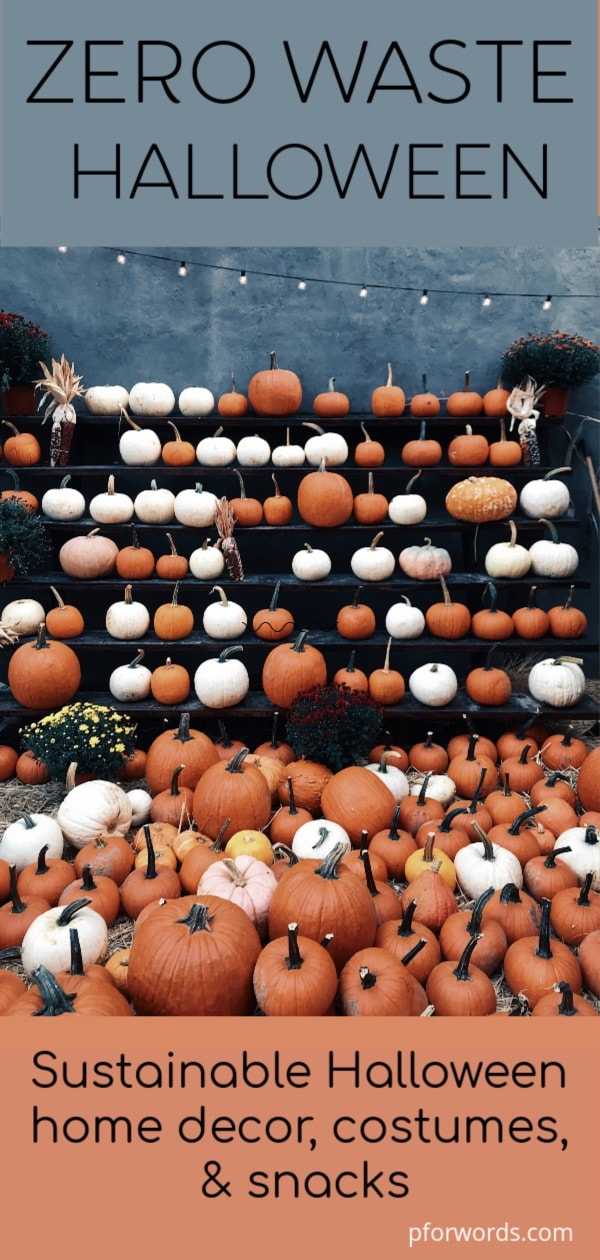 Hi, I'm Taylor
Amateur adult. Zero waste zealot. Personal finance fiend. Spicy food supporter. I'm an mid 20's gal living in Denver, Colorado. My love of the outdoors has cultivated my zero waste lifestyle, which inadvertently fueled my passion for personal finance. Cheers to everyone interested in lessening their footprint while growing their wallet!
---
resources:
---