← Go Back
February 14, 2018 • 8 min read • Lifestyle
Ultimate Guide to Sustainable Hair Care For all Budgets
Oh sustainable shampoo and conditioner. Once I was afraid to seek you out, but now I'm in love.
I'm lucky that my hair is pretty low maintenance, something I took for granted until recently.
But despite that, I was nervous to switch to more sustainable hair care products because I had grown used to the immediate sudsy nature of sulfate shampoos and the thick conditioners that would coat my hair that came from plastic bottles.
But with my low-impact journey, I wadded into the sustainable shampoos and other hair care and luckily haven't had one issue!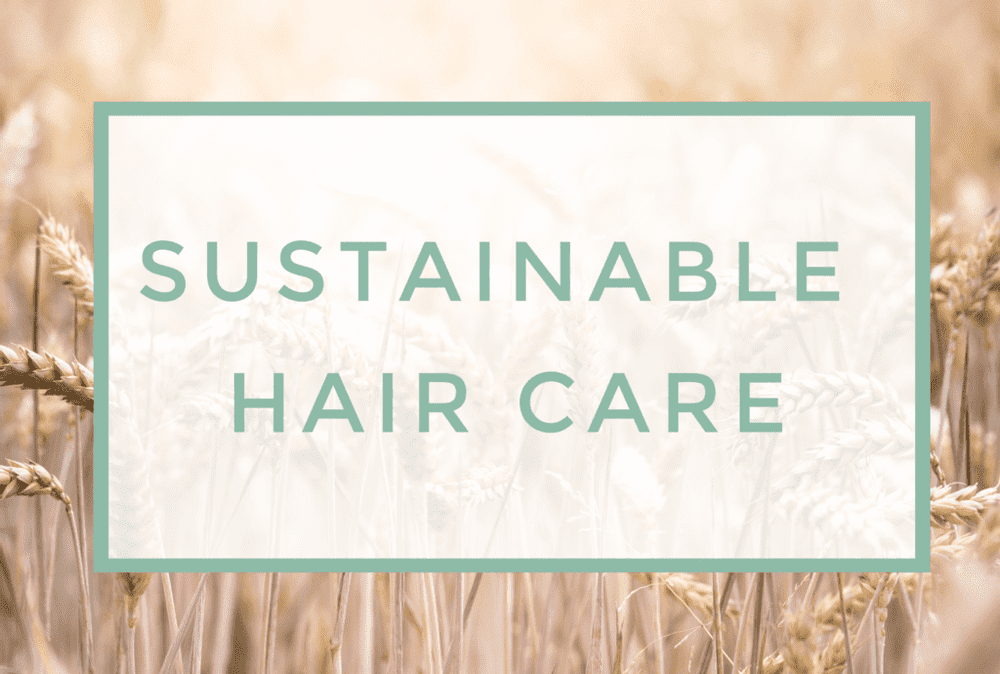 This post contains affiliate links for some products I bought myself and use constantly. If you purchase a product or service with the links that I provide I may receive a small commission. There is no additional charge to you! Thank you for supporting Pforwords.com so I can continue to provide you free content each week! You guys are amazing!
Sustainable Shampoo & Conditioner
Plaine Products has offer sustainable, refillable shampoo, conditioner, body wash, hand soap, body lotion, and face moisturizer.
They are essentially the sustainable version of the traditional shampoos and conditioners you find in drugstores.
Why I love Plaine Products' products:
They are refillable, contributing to the circular economy!
They aren't tested on animals are free of any animal byproducts (so they are 100% vegan)
Free of sulfates, parabens, and phthalates
Designed to biodegrade more easily than typical, chemical products
Gentle on the environment
They smell ~amazing~
The products are chemical free, as well as kid safe, color safe and the formula is biodegradable which is great because the nature of the product is meant to be washed down the drain and into our water stream.
If you aren't using Plaine Products, please check out this list of ingredients you don't want in your shampoo.
Not only are their ingredients safe to be washed down the drain, but their business model is great for the environment.
How their Online Refilliable Process Works:
When you buy your products, they will ask you if you need a plastic pump. First-time buyers obviously need to say yes. But once you have the number of pumps you need, you will be able to reject them going forward.
They'll send you your products in metal bottles in a cardboard box sans plastic packaging.
When you get low, order a refill bottle or subscribe and they'll send you a replacement bottle in that time frame.
Then when your current bottle is empty, you can rinse it out and switch the pump to the refill bottle.
Place your empty bottles in the cardboard box your refills came in and slap on the prepaid return label including the package.
Viola! You're done! The amazing people at Plaine Products will take your empty bottles back, sanitize them, and pump them full of more products for someone else!
This is a perfect example of a circular economy where products are constantly reused without the intent of ending up in the landfill or even the recycling plant.
Plus, my hair seems to freakin love it. The texture on my hair has definitely smoothed out (this is also in tandem with weekly coconut oil treatments, but more on that later).
Something to note though, the products are more liquidity than conventional shampoos and conditioners. You don't need a lot more product to get the same effect, just be careful when you pump it into your hair. I tend to squirt three pumps of each product into my hand and I'm all set.
20% Discount Code for Plaine Products
Plaine Products have honestly stepped up my zero waste hair care routine for providing high-quality products with a high-quality service.
If you want to try them out, use code 'Pfor20' for 20% off your order!
Annual Cost: $80 (if you use my code ;)) otherwise it's $100!
\$50 for shampoo and conditioner combined.  A bottle of both will last me 6 months!
Sustainable Shampoo Bar Soap & Conditioner (\$\$)
I will use a bar soap sometimes when I travel as I never check bags when flying (so it's all got to be TSA friendly).
Just rinse under water and rub your hands over it to work up a lather. Or sometimes I'll rub directly to my hair all over.
Tip: keep a bar in an upcycled mint container as a tin so you're always ready to run out the door!
Shampoo Bar Options:
My personal favorite, J.R. Liggets, which comes in paper wrapping
MOORKET - has great reviews from ladies with more natural hair
ETSY - has a ton of options, and you can filter by location to find one made close to you!
Conditioner Bar Options: (these are a bit tougher to find)
LUSH - a little expensive and I have heard mixed reviews, but this is an option
MoonHarvest - I haven't tried this myself, but seems they have good reviews!
Annual Cost: \$40ish.
A bar of sustainable shampoo bar hair soap will run you \$8 at most and will last you for months.
Apple Cider Vinegar (\$):
For conditioner, I've heard people say that they like apple cider vinegar rinses, although you do have to get used to the immediate smell.
I've personally never tried ACV for just a conditioning rinse, so I can't personally vouch for it.
Annual Cost: \$15
No Poo (\$0):
I've also heard that some just like to go the no poo method.
This means that they don't use anything on their hair except for water.
I've never tried this so don't take my word for its effectiveness but there are a few other bloggers out there who do swear by this. This is definitely the most sustainable shampoo and conditioner option, but one I'm not ready to test just yet.

Other Sustainable Hair Treatments
DIY Dry Sustainable Shampoo
To help extend the life of my shampoo and conditioner (and to help save time) I make and use a dry shampoo that I sprinkle of my hair in between washes.
Recipe:
However much arrowroot powder or cornstarch you want! (I can find this in bulk sometimes or in a cardboard box.)
Optional: a few drops of your favorite essential oils for a scent.
For dark hair (like me): mix in cocoa powder and a sprinkle of activated charcoal.
To apply:
I use an upcycled paintbrush from my crafty days and apply to my scalp
Give it a few minutes to absorb all the oil
I'll give my hair a good shake to help distribute it all
Works like a charm is super cheap, and if you put cocoa powder in you'll smell like a brownie in the shower.
Hair Treatments
I love a good excuse to treat myself, and that extends to my hair care!
I'll slather my ends with coconut oil and apply a few drops of castor oil to my scalp (which is supposed to help with hair growth) a couple of hours before I wash my hair.
You can easily change out what kind of oils you want to use with whatever you have on hand or easily available, like sweet almond oil or jojoba oil.
Hair Pomade
Keep those hairs in check and not flying away!
You'll need:
2 tbsp candelilla wax or beeswax
2 tbsp shea butter
2 tbsp sweet almond oil
To make:
Melt the wax in a double boiler
Add in the shea butter and melt
Add in the sweet almond oil and stir to combine until all are melted
pour into an airtight container and enjoy!
Tip: Use less wax for a less stiff hold
Wrapping it up!
I really hope this has helped you realize you don't need to give up certain items that you may love just to be sustainable! It seems like every day there's another great eco-friendly company that is born that wants to do the world some good. Here's a bright future!!!
---

Pin these to save for later!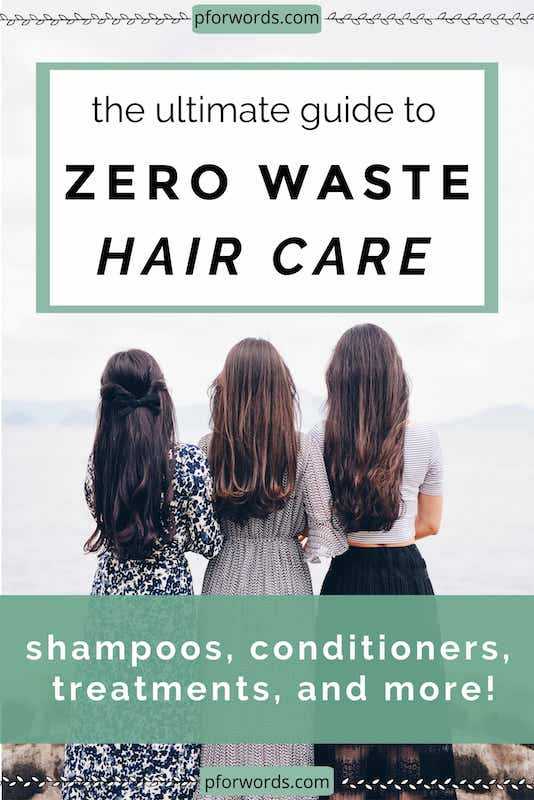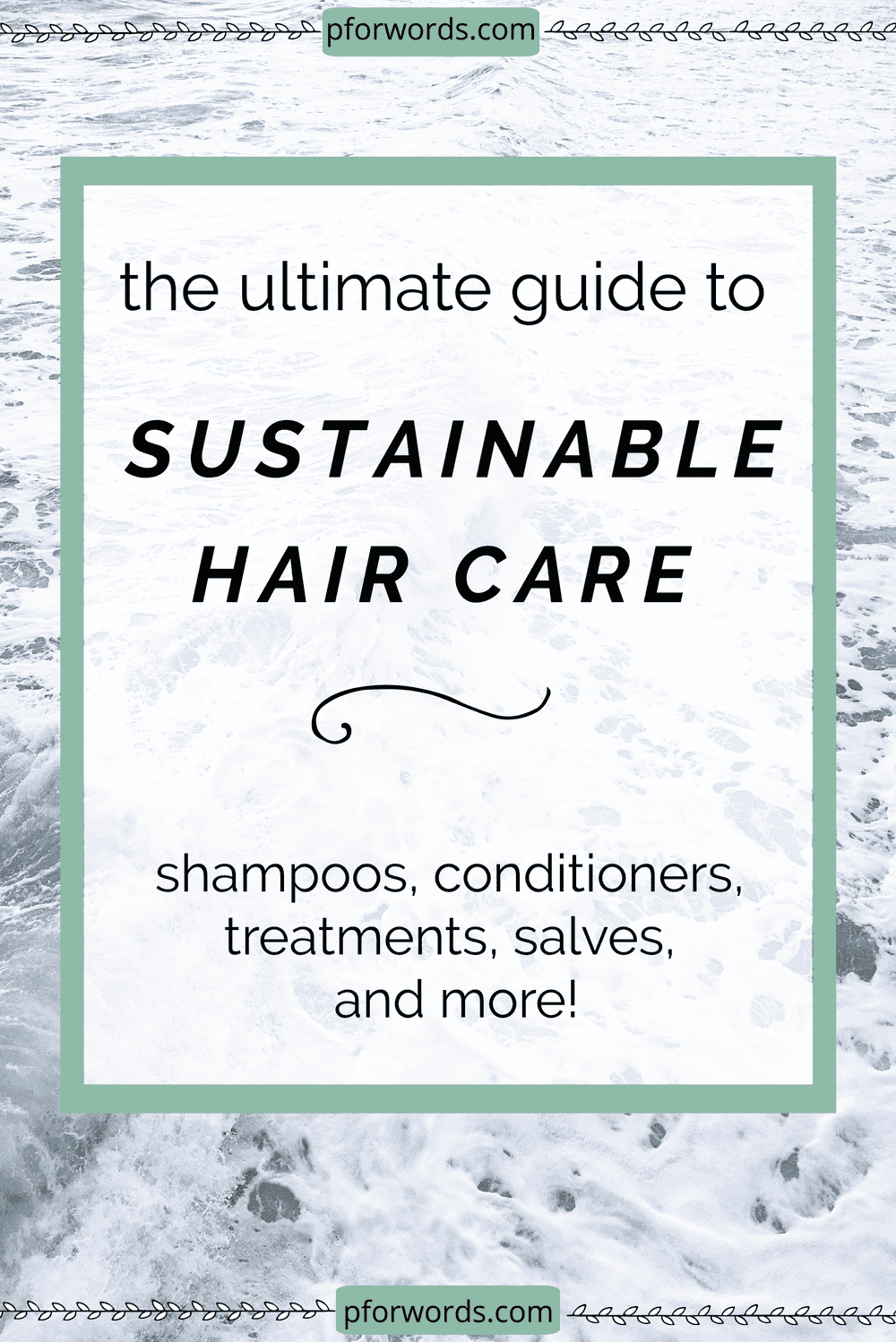 ---
---
You May Also Like

Hi, I'm Taylor
Amateur adult. Zero waste zealot. Personal finance fiend. Spicy food supporter. I'm an mid 20's gal living in Denver, Colorado. My love of the outdoors has cultivated my zero waste lifestyle, which inadvertently fueled my passion for personal finance. Cheers to everyone interested in lessening their footprint while growing their wallet!
---
resources:
---