← Go Back
February 06, 2018 • 8 min read • Home
Best Lunch Containers for a Week of Zero Waste Lunches
I love lunch. Well, I really love food.
I'm a huge fan of making my own meals now that I've invested in a few kitchen staples and have a little more time to cook on the weekends.
That being said, I was a student last year and the last thing I wanted to do was cook and cart around lunch with me.
Don't fall victim to the devil on your shoulder egging you on to buy lunch. Not only will this most likely come wrapped in plastic, but you'll end up spending a lot of money (I sadly know this from first hand experience).
Skip the plastic and save your cash with these lunch ideas!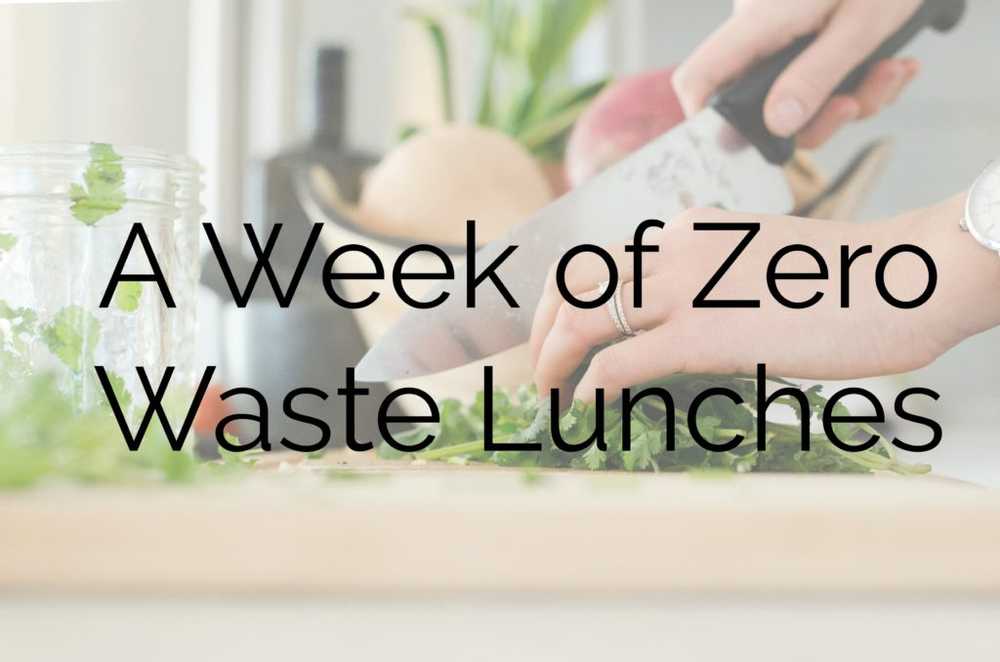 This post contains affiliate links. If you purchase a product or service with the links that I provide I may receive a small commission. There is no additional charge to you! Thank you for supporting Pforwords.com so I can continue to provide you free content each week! You guys are amazing!
I don't want to pretend that I'm a great cook.
It's not that I'm terrible, but just not amazing. And although I am trying to experiment more in the kitchen, I've got a lot of learning to do.
So before we start I want to thank all the men and women on Pinterest coming up with these tasty dishes. Links will be provided to their recipes and websites.
And as you cook up these great dishes, you may be wondering what the hell to put them in.
If you are looking for a lunch container, then you've come to the right place. I love containers, especially glass and stainless steel ones.
I've got three different kinds that always cover me for every kind of occasion.
These are the best bet if you need to warm something up in the microwave.
Look for ones that have snaps to seal it shut too.
A slight downfall is that they can be a bit heavy so if this something you need to cart with you all day, get ready for a minor workout.
I found mine for a discounted price on Groupon, but I know Bed Bath and Beyond and many other places sell them.
If you don't need to warm up your food, that I recommend stainless steel containers.
2. Single Stainless Steel Container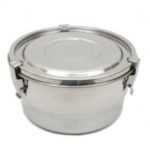 I love this one for more liquid dishes (if I'm bringing home extra pho) or if I have some a little smelly (to-go compost container) because it's air and water tight.
With all stainless steel stuff, just make sure your keys aren't close to it because it will scratch it.
3. Three-in-One Nesting Lunch Box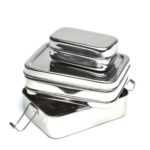 The different sections mean that your food doesn't have to touch, so you can have hummus in one, carrots in another, and a sandwich on the bottom without worry of the hummus oozing all over everything. However, it is not leakproof so it's not great with more liquidy dishes.
So really, it's a personal decision for you on which you want to use. I have a collection of all these to make sure I'm covered.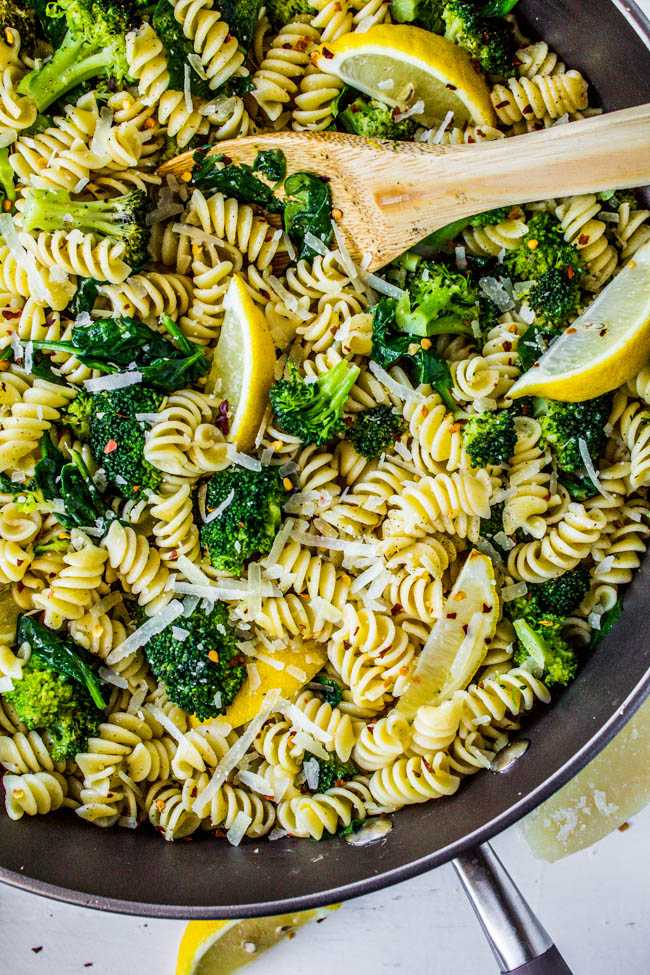 Zero Waste Lunch #1
Lemon Broccoli Skillet by The Food Charlatan
Snack: Apple
Container: I would use the Three-in-One Lunch Box for this one and put the pasta dish on the bottom, apple slices on the top, and a lemon wedge in the snack box.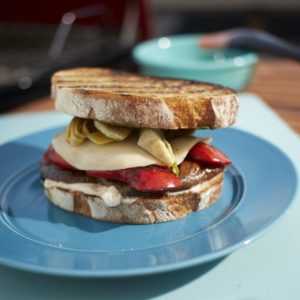 Zero Waste Lunch #2
Grilled Portobello Sandwich by Delish
I nix the Miracle Whip and cheese slice and it's still super delicious
Snack: Celery and peanut butter
So this is a freaking delicious sandwich that I eat cold, but it does lack in protein.
To add a little more something-something to my lunch, I would add celery and peanut butter and place in my 3-in-1 container with my sandwich.
Container: I would use the Three-in-One Lunch Box to put my sandwich in the big container, celery in the top, and peanut butter in the side part.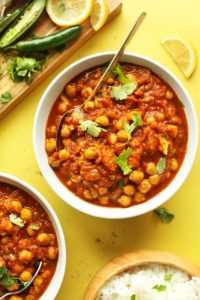 Zero Waste Lunch #3
Chana Masala by the Minimalist Baker
Snack: None
This is super duper filling so I'm mostly fine with just this for my day.
Container: Because i like to eat it warm, I'd utilize my glass dish.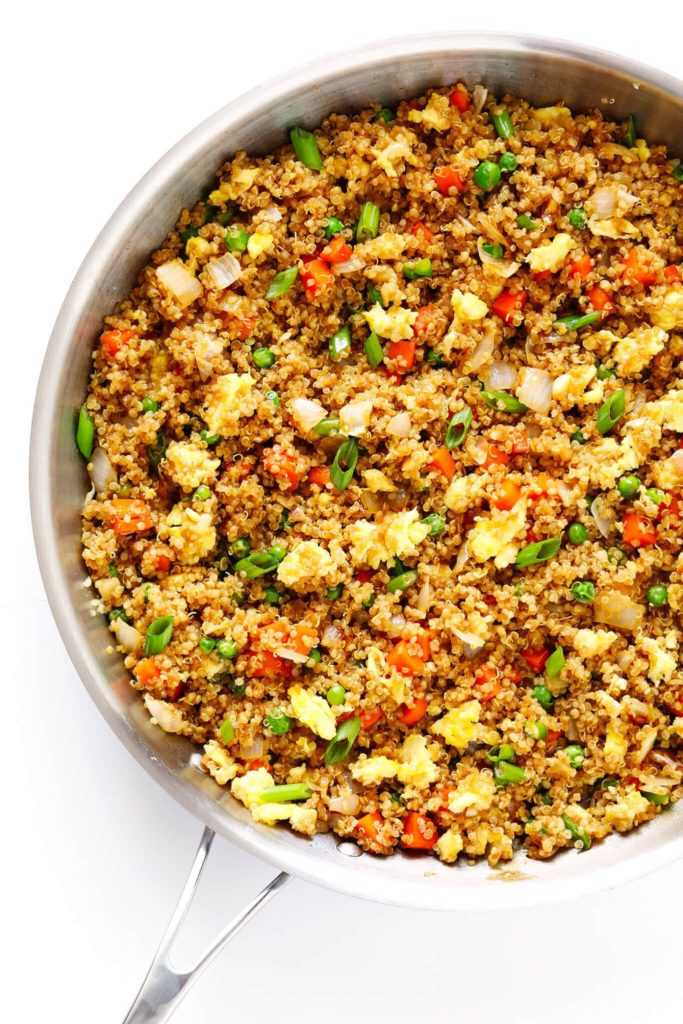 Zero Waste Lunch #4
Quinoa Fried Rice by Gimme Some Oven
This recipe totally hits my fried rice craving without being as terrible for me as Chinese takeout is.
I sneak in whatever other veggies I have lying around, like kale or peppers, to make sure my veggies don't go to waste. Plus, the more veggies the better in my book.
Snack: None! It's super filling.
Container: This recipe is better warm so I'd recommend putting this in your glass tupperware.
Zero Waste Lunch #5
Cucumber Noodle Greek Salad by Simply Quinoa
Love a good greek salad. O live Kalamata olives (pun so intended it hurts).
Slap this delicious salad in that main container part.
Snack: No Bake Oatmeal Protein Balls by the Healthy Maven
These protein balls are to die for. Sorta healthy, lotta deliciousness.
Container: I'd utilize my Three-in-One Lunch Box and shove as many of those balls into the top container so I'd forgo the side container for this day.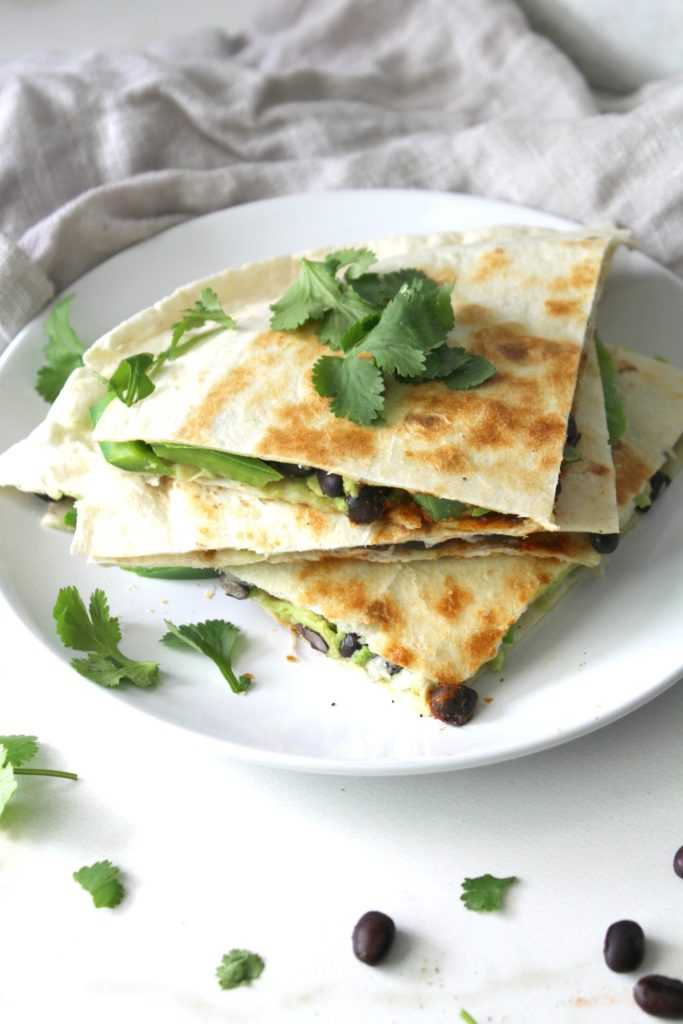 Zero Waste Lunch Idea #6
Avocado Black Bean Quesadillas by This Savory Vegan
I can't find tortillas package free in Boston (it was easier in Colorado because we could hit up the Mexican stores where they'd make them fresh), so instead, I make my own! Super easy and really tasty.
Snack: Nada, or maybe an apple later
Container: I'd throw this in my glass container and heat up wherever I am. Because these quesadillas are loaded with protein and healthy fats from the black beans and avocado, I would be all set with a piece of fruit for an afternoon snack!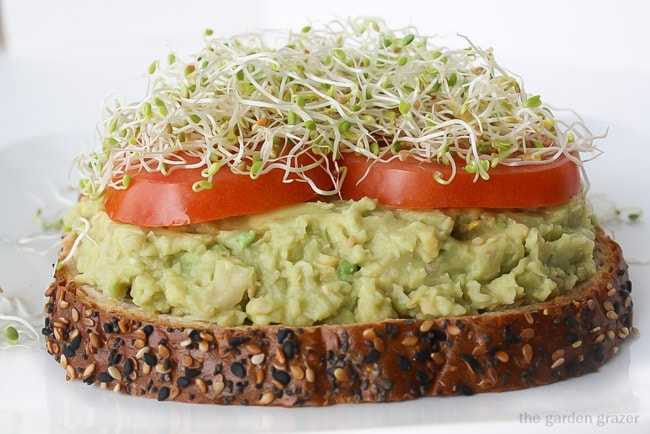 Zero Waste Lunch Idea #7
You've made it the entire week, congrats!
Chickpea and Avocado Mash by the Garden Grazer
So freaking good and super filling. Can you tell I have a thing for chickpeas and avocados?
I can snag a loaf of bread package free from a certain Whole Foods near me (Whole Foods' bulk section depends on their location so make sure you check out a few near you if you're struggling to find a certain item).
If you can't find bread package free, I'd slap this on some leafy greens and have a great salad.
Snack: A pear pairs nicely with this disk (eh eh you see what I did there?)
Container: If in a sandwich form, I'd place this in my square stainless steel container sans the other sections.
If in a salad form, I'd probably throw it into my airtight round container to make sure none of it leaked out.
---
Wrapping it up!
Love these meal ideas and what more?
If you want to keep up with what I'm cooking, follow me on Pinterest!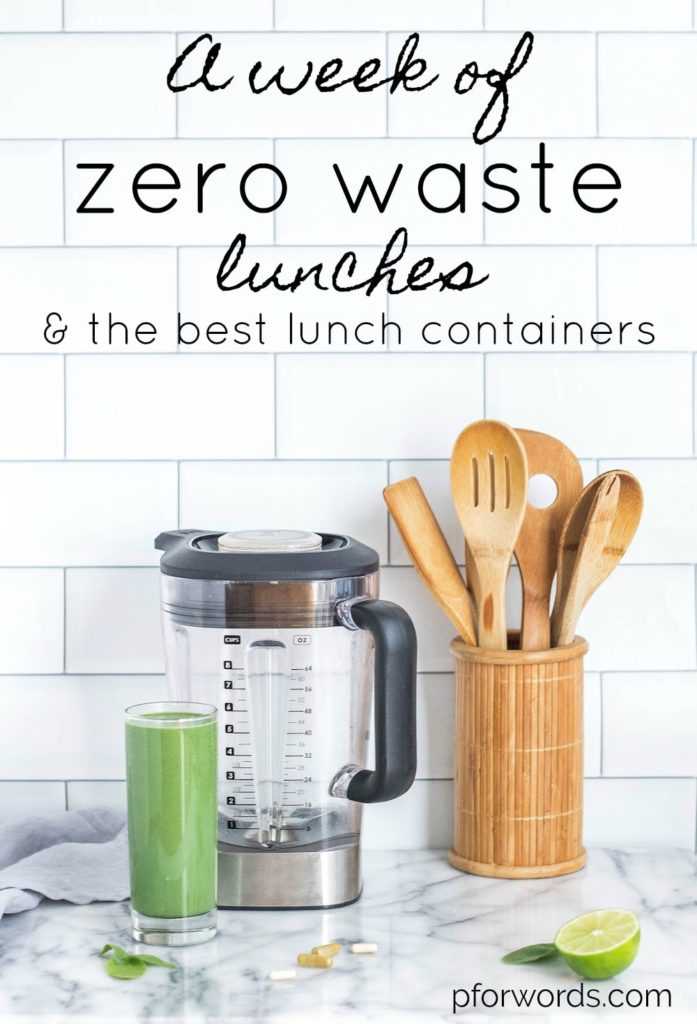 ---
You May Also Like

Hi, I'm Taylor
Amateur adult. Zero waste zealot. Personal finance fiend. Spicy food supporter. I'm an mid 20's gal living in Denver, Colorado. My love of the outdoors has cultivated my zero waste lifestyle, which inadvertently fueled my passion for personal finance. Cheers to everyone interested in lessening their footprint while growing their wallet!
---
resources:
---